Finsbury Park terror attack on late night worshippers
Published on: June 19, 2017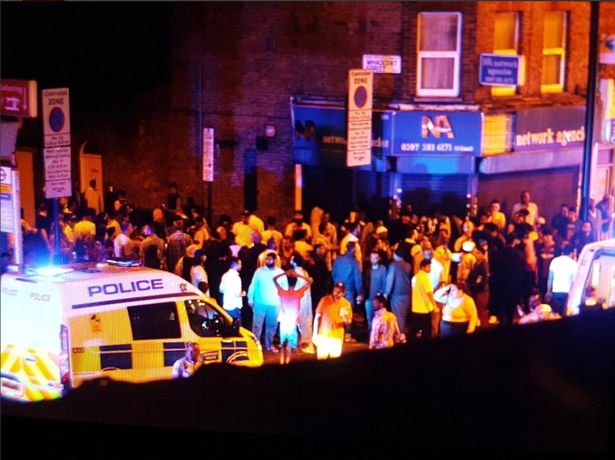 Shaykh Mohammad Yazdani, on behalf of London Fatwa Council expresses his deepest condolences at last nights attack on the Muslim community outside the Finsbury Park Mosque, in London,
"I feel numb with the frequency of the terrorist activity engulfing our times. Every few days we witness yet another act of terror and I question humanity and wonder what on earth is driving these people to become terrorists and to take lives. It is sad that this act of terror was masterminded to take the lives of innocent Muslims returning from night time prayers; an opportune moment to take maximum lives. This is deeply, deeply saddening.

I have said this before and I will say it again, ISIS is not of my faith and by the same token, far-right terrorists should be be called out for not being a part of this society. Terrorism spares no one and terrorists come in all shapes and sizes. The UK needs to recognise that the far-right is not only a threat, but are real terrorists who have and who will continue to take lives if they are not uprooted and monitored with vigilance. Ideological extremism and radicalisation is not limited to faith communities, it spares no one. The far-right are a network of hundreds of radicalised individuals, this can no longer be denied. Something must be done.

London will respond, how London always does; strong, with dignity and in one unified body. No act of terror will defy the strength and resilience of London. We will not be defeated by hate.

My thoughts and prayers go out to all those affected by last night's atrocity and especially to the families who have lost loved ones. I pray that the month of Ramadhan soothes the sore hearts of the whole community in the wake of this terror, Ameen "
[ends]
—
Notes to Editors:
London Fatwa Council is one of the UK's leading Islamic legal advice and counselling services and a think-tank for the Muslim community.
For further information please contact:
London Fatwa Council
9 Sheaveshill Parade
Sheaveshill Avenue
NW9 6RS
Tel: 0208 201 3632 / 07985463440
info@londonfatwacouncil.org
www.londonfatwacouncil.org